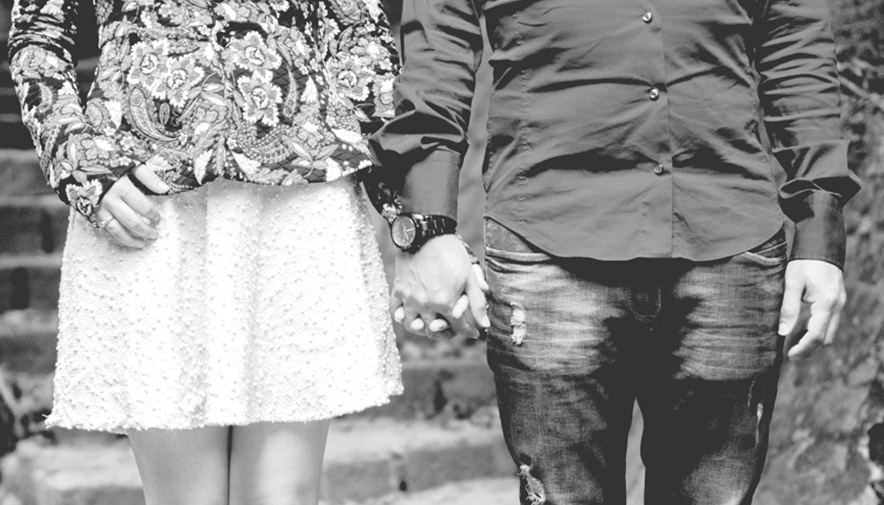 Hi! We are Labrini Tsitsou and Jonnek Jonneksson, the couple that brings to you the unique Extra Virgin Olive Oil from the wild slopes of mountainous Arcadia in Greece. We come from diverse backgrounds, but we share one common belief: If we respect and nurture nature, she will then nurture us.

So we set on a journey. We got back to the family land and started from scratch. Since 2014 we've been taking care of our estate while receiving training and attaining knowledge of the best practices in the field. We leverage our intellectual and creative capital and as artisans, we craft our product skillfully and lovingly.
02
_our culture
The land we work on is a mosaic of various local plants. Among our olive trees, there are great centenarian trees and seasonal flowers that jump out and blossom in unexpected places. In some areas, the vegetation has grown to an extent where the land has become a beautiful wilderness. This is the landscape where our olive trees grow and thrive. Our presence and subsequent agricultural activities have only caused minimal alterations and modifications to the landscape and habitat.

We're advocates of a model of symbiosis. Our goal is to have minimal impact on the environment, use the least invasive methods and have nature on our side.
For these reasons,

Solar-powered photovoltaic panels are ideal for us to generate electricity.
The use of water wells is our way to meet water supply needs.
We employ organic farming techniques only when and where is necessary.
We recycle and are committed to reducing our waste and eco-footprint in all aspects of our business.
03
_our vision
Our vision is to promote a healthy food culture that not only respects natural resources and supports sustainable development but also connects us with our shared tangible and intangible heritage. Cultura organic extra virgin olive oil is our catalyst.
Our mission is to:
| Stay up-to-date with the latest developments in the sector
| Implement best practices, from the management of the olive grove to the extraction and bottling of olive oil
| RRespect the biodiversity and ecosystems by following ecological practices only
| Not compromise on quality
| Strive to achieve environmental and social sustainability in our business
| Communicate the importance of high-quality ultra-healthy olive oil