02
_manifesto
A SMALL BIRD CARRIES THE SEED AND HELPS A NEW TREE GROW.

A knowledgeable grower helps the tree flourish.
From olive trees that sprout up with help from above (yes, birds spread seeds after they digest them in their belly!) to the ones that find their place through our helping hand, Cultura olive oil is a natural product enriched with cultural and natural values.
As its Latin name reveals, it's a result of both cultivation of the land and of the intellect.

It is also an oxymoron:

This olive oil is as much about farming as it is about letting nature take its course.
03 _Ogion Estate
An age-old estate with rain-fed olive trees at mountainous Arcadia, Peloponnese, Greece.
We are proud of taking care of our land, respecting its biodiversity and protecting its natural and cultural heritage.
GOLD AWARD
New York International Olive Oil Competition 2021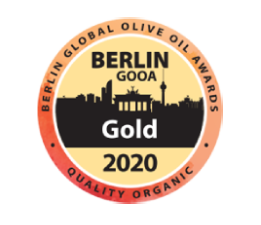 GOLD AWARD
Berlin Global Olive Oil Awards 2020
GOLD AWARD
New York International Olive Oil Competition 2020
SILVER AWARD
Olive Japan International Extra Virgin Olive Oil Competition 2018
SILVER AWARD
London International Olive Oil Competition 2018
04 _health claim
When great taste comes with significant health benefits, you have an unbeatable combination!
Besides its well-balanced taste and unique flavour of floral and grassy aroma notes, Cultura olive oil is also naturally high in polyphenols; antioxidants which, among others, protect blood lipids from oxidative stress*, and contribute to good health.
You can have this beneficial effect with just a daily intake of 1.5 tablespoons (20 g) of Cultura olive oil.

*Health-claim approved by the European Food Safety Authority-Commission Regulation (EU) 432/2012. The claim may be used only for olive oil, containing at least 5 mg of hydroxytyrosol and its derivatives (e.g. oleuropein complex and tyrosol) per 20 g of olive oil.